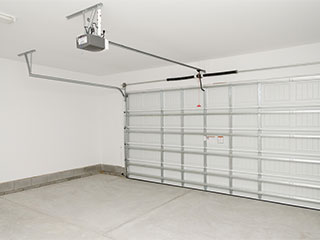 Due to the nature of their operation, garage door openers are prone to suffer from the occasional malfunction or an unexpected breakdown here and there. Dealing with these problems can be a real drag, not to mention it can end up costing you your entire day (at best). Lucky for you, we have the best repair team in San Diego, and our service technicians can help you out of any jam.
Choosing The Right Model
Let's start at the beginning – getting an opener. With the great variety available out there, it can be quite harrowing to try and choose an opener that best serves your needs. Our experts can help. We'll take the measurements of your door into consideration, as well as its overall weight, which will help us determine the horsepower output you'll require. Then we'll consult you on a variety of special safety and security features that you may or may not want to get, considering a variety of factors in the process, such as your local year-round weather and power outage likelihood to name a couple.
Professional Installation Service
Once we've helped you choose the very best unit for your specific garage door, we'll set about to have it perfectly installed. We'll set up the photo eye sensors to ensure the system's obstacle detection is optimal and we'll run a few safety tests until we're certain the system opens and closes without a hitch.
Opener Maintenance Routine
Even the most advanced types of garage door openers can't avoid the gradual accumulation of wear and tear damage. What our expert technicians can do to help you avoid such unpleasant scenarios, is apply a scheduled maintenance routine to your opener that will help it stay in the best possible shape. We can realign its safety sensors as necessary, examine its electrical circuitry for any lurking issues and replace any malformed or worn-out motor gear.
Contact Us Today
Whatever the issue, our specialized team at Garage Door Repair San Diego can take care of it fast and efficiently, and save you money and time in the process. Call us today.
We also offer the following services:
Roll up Garage Door Maintenance
Genie & Liftmaster Opener Services
Broken Garage Door Spring Replacement
New Garage Door Installation