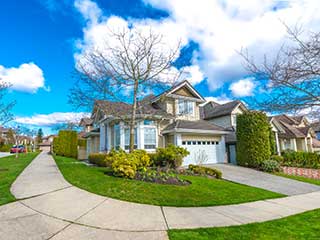 Garage Door Repair San Diego is one of the most popular and well-known companies in the field across California. We have over a decade of experience offering professional repair, installation and maintenance services to local homeowners and our customer's satisfaction is what matters most!
Homeowners in and around San Diego trust our expertise when it comes to taking care of their automated door system, but not only when it comes to repairs. We also offer a wide selection of new garage door models in addition to openers as part of our installation services. Our replacement service includes hauling away the old door and its various parts or making minor replacements for overused components such as the weather strips, rollers, and cables. As for repair, our professionals are the ultimate experts at diagnosing and repairing or replacing openers, torsion and extension springs, tracks, panels and more.
Talented Team of Technicians
Our team of service professionals are carefully selected to reflect our core values and standards. Beginning with good attitude and friendliness, they possess all the necessary skills, knowledge and that extra intangible technical understanding required to repair garage doors like with effortless efficiency.
Fast Response Repair Service
When it comes to urgent repairs, we know how crucial it is to get the job done as soon as possible – of course without compromising on quality and safety. Since almost all garage door-related issues are urgent because of the potential safety and security risks they pose, we offer a fast response repair service and will do our best to get your door back into perfect working order by the end of the day.
At Your Service!
Our experts at Garage Door Repair San Diego are at your service, and your satisfaction is our priority. We make sure that each and every one of our customers receives nothing but the very best service and products of the highest possible quality. We love what we do, that's why we're the best at it! From replacing broken springs and fixing malfunctioning openers, to repairing bent tracks and realigning safety sensors, you can count on us to get the job done right the first time. Call us, and you'll enjoy a fully functioning, safe and reliable system for many years to come.
Contact us for any question, problem or related need!
The Best Service Provider in California:
Highly Skilled Technicians
Top Quality Replacement Parts